Why choose the University of Utah S.J. Quinney College of Law?
The College of Law is among the nation's leaders in preparing students to practice as professionals in the real world while providing a broad foundation in the core concepts of the law and legal practice. We also provide extensive opportunities to learn while serving the community at the local, national and international levels, and continue to develop research and clinical programs that address some of the most pressing issues of our time, including health justice, conflict and security, climate change, human rights, the new frontiers of family law, innocence, victims' rights, and the globalization of business and technology.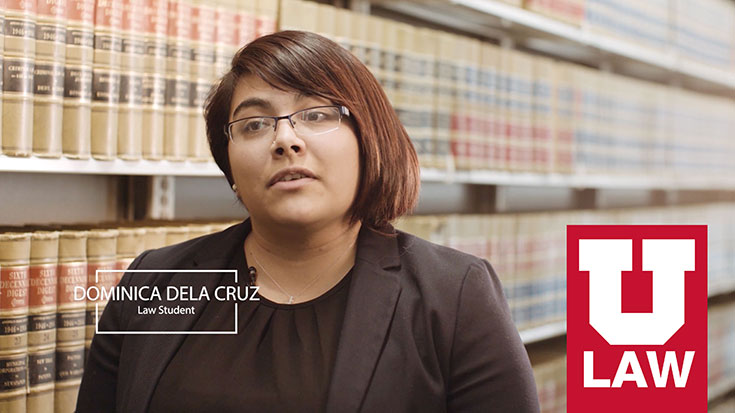 Law student Dominica Dela Cruz talks about gaining hands-on experience
Dela Cruz has gained hands on experience working on cases ranging from wrongful termination, contracts and tenant-landlord issues while earning credit toward her law degree. She shared her experience of why she chose to attend law school and how it has shaped her life Listen to what students, alumni and faculty are saying about the new building.


Sign up for S.J. Quinney College of Law email
Get College of Law email on events, news, or specific programs. Sign up for specific lists, or change your email preferences.