Why choose the University of Utah S.J. Quinney College of Law?
The College of Law is among the nation's leaders in preparing students to practice as professionals in the real world while providing a broad foundation in the core concepts of the law and legal practice. We also provide extensive opportunities to learn while serving the community at the local, national and international levels, and continue to develop research and clinical programs that address some of the most pressing issues of our time, including health justice, conflict and security, climate change, human rights, the new frontiers of family law, innocence, victims' rights, and the globalization of business and technology.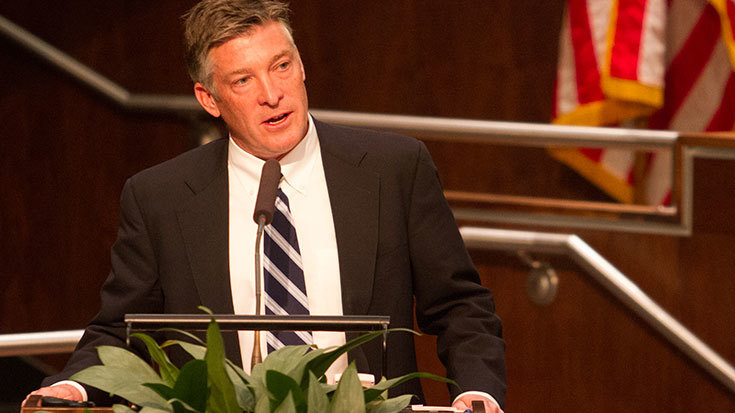 Watch the 2014 Fordham Debate
"Be it resolved: Corporations should not be considered people under the U.S. Constitution." Watch Jeff Clements and Kent Greenfield argue this contentious issue at the S.J. Quincy College of Law's 31st Annual Jefferson B. Fordham Debate moderated by Professor Jeff Schwartz. The Fordham Debate is named in honor of Professor Jefferson B. Fordham, an outstanding legal scholar and defender of individual and civil rights who joined the University of Utah College of Law faculty in 1972.


Building Construction Updates
Follow the construction of the new S.J. Quinney College of Law. See a live webcam, get parking closure notices, view project contact information, and ADA accessibility.


Get College of Law Email Updates
Rest assured that the S.J. Quinney College of Law will never sell or otherwise compromise your information, and you can unsubscribe to our list at any time.