Nature's Trust: Environmental Law for a New Ecological Age

Due to technical difficulties the live stream of this event is unavailable. The recording will be available on this page later.



12:15 – 1:30 p.m., Room 106
Environmental law has failed us all. As ecosystems collapse across the globe and the climate crisis intensifies, environmental agencies worldwide use their authority to permit the very harm that they are supposed to prevent. Growing numbers of citizens now realize they must act before it is too late. This book exposes what is wrong with environmental law and offers transformational change based on the public trust doctrine. An ancient and enduring principle, the trust doctrine asserts public property rights to crucial resources. Its core logic compels government, as trustee, to protect natural inheritance such as air and water for all humanity. Propelled by populist impulses and democratic imperatives, the public trust surfaces at epic times in history as a manifest human right. But until now it has lacked the precision necessary for citizens, government employees, legislators, and judges to fully safeguard the natural resources we rely on for survival and prosperity.

1 hour CLE (pending). Lunch provided.
Free and open to the public. No registration required.

Mary Christina Wood is the Philip H. Knight Professor of Law and Faculty Director of the University of Oregon School of Law's Environmental and Natural Resources Law Program. She teaches property law, natural resources law, public trust law, and federal Indian law; she has also taught public lands law, wildlife law, and hazardous waste law. She is the Founding Director of the school's nationally acclaimed Environmental and Natural Resources Law Program and is Faculty Leader of the Program's Conservation Trust Project, Sustainable Land Use Project, Native Environmental Sovereignty Project, and Food Resilience Project. After graduating from Stanford Law School in 1987, she served as a judicial clerk on the Ninth Circuit Court of Appeals. She then practiced in the environmental/natural resources department of Perkins Coie, a Pacific Northwest law firm. In 1994 she received the University's Ersted Award for Distinguished Teaching, and in 2002 she received the Orlando Hollis Faculty Teaching Award. Professor Wood is a co-author of a leading textbook on natural resources law (West, 2006), and a co-author of a textbook on public trust law (Carolina Press, 2013). Her new book, Nature's Trust, is due to be released in October (by Cambridge University Press). Professor Wood has published extensively on climate crisis, natural resources, and native law issues. She originated the approach called Atmospheric Trust Litigation to hold governments worldwide accountable for reducing carbon pollution within their jurisdictions, and her research is being used in cases and petitions brought on behalf of children and youth throughout the United States and in other countries. She is a frequent speaker on global warming issues and has received national and international attention for her sovereign trust approach to global climate policy. Read more »
Sponsored by the Cultural Visions Fund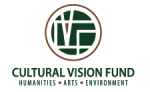 For questions contact Erin, 801-585-3440
Paid parking is available at Rice-Eccles Stadium. We encourage you to use public transportation to our events. Take TRAX University line to the Stadium stop and walk a half block north. For other public transit options use UTA's Trip Planner or click the "public transit" option under "Get Directions" on Google maps. The law school is on the Red Route for the University's free campus shuttles (Carlson Hall stop).