The High Cost of Non-Compliance:
Risk Management and Environmental Protection Duties from the Industry Perspective
Department of Environmental Quality Boardroom,
195 North 1950 West, Salt Lake City, Utah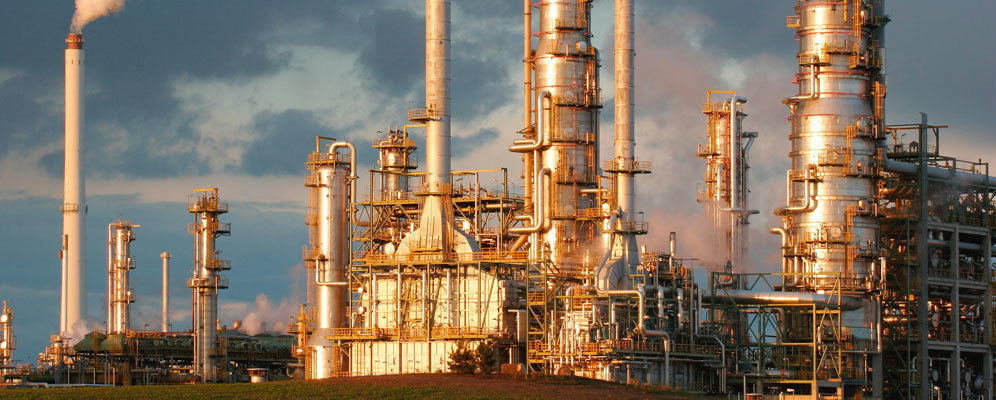 Register now online » or contact Erin (801-585-3440)
The Stegner Center will host a seminar on "The High Cost of Non-Compliance: Risk Management and Environmental Protection Duties from the Industry Perspective." Topics to be discussed include responding to catastrophic industrial accidents, appropriate regulatory responses to industrial non-compliance, environmental health and safety management systems, and the interaction of regulators, the regulated community and community leaders.
$100 General Public
$65 University faculty & staff, seniors, nonprofit organizations, and government employees
$30 Students
6 hours of CLE Credit (1 hour ethics/professionalism & civility)
Sponsored by:
University of Utah S.J. Quinney College of Law
The Wallace Stegner Center for Land, Resources and the Environment
Trax is the preferred method of transportation as parking is limited. The nearest stop is GREEN line at 1940 West and N. Temple stop. The DEQ building is north from Trax stop about 2 blocks.  If attendees choose to drive, there is a complimentary parking lot across the street but it is shared with employees so space is limited.
Agenda
8:30 a.m. – Registration
9:00 a.m. – Welcome
9:10 a.m. – Keynote Lecture: What Can Happen to a Company When Things Go Wrong:
                   Balancing Duties to Shareholders, Customers and Public
                    Carol Dinkins, Partner, Vinson & Elkins
10:10 a.m. – Break
10:25 a.m. – Panel: Responding to a Catastrophic Industrial Accident
                       Moderator: Robin Kundis Craig, William H. Leary Professor of Law, University of Utah S. J. Quinney College of Law (Moderator)
                       Rich Haddock, Vice President, Environment, Barrick Gold
                       Steven G. Jones, Of Counsel, Holland & Hart
                       Charles (David) Nutt, Director of Legal Services, EHS, Huntsman International, LLC
                       Amanda Smith, Executive Director, Utah Department of Environmental Quality
11:40 a.m. – Lunch
12:15 p.m. – Panel: Appropriate Regulatory Response to Industrial Non-Compliance
                      Moderator: Lincoln Davies, Associate Dean for Academic Affairs and Professor, University of Utah S. J. Quinney College of Law
                      Craig Anderson, Assistant Attorney General, Utah Attorney General's Office
                      Walt Baker, Director, Division of Water Quality, Utah Department of Environmental Quality
                      Suzanne Bohan, Acting Assistant Regional Administrator for the Reg 8 Office of Enforcement, Compliance and Environmental Justice
                      Carol Dinkins, Partner, Vinson & Elkins
                       Stephen Smithson, Counsel, Snell & Wilmer L.L.P. (formerly Senior Corporate Counsel, Rio Tinto)
1:30 p.m. – Panel: Environmental Health and Safety Management Systems
                    Moderator: Jim Moore, formerly General Counsel, Huntsman Chemical Corporation (retired)
                    Jim Alto, Director Environmental, Barrick Gold Corporation
                    Steven Christiansen, Shareholder, Parr Brown Gee & Loveless
                    Paul Harding, Business Assistance, Utah Department of Environmental Quality
                    Christopher Thomas, Executive Director, HEAL UT
2:45 p.m. – Break
3:00 p.m. – Panel: Interaction of Regulators, the Regulated Community and Community Leaders:
                    Importance of Ethics and Civility in These Relationships
                     Moderator: Michele Straube, Director, Stegner Center Environmental Dispute Resolution Program
                     Sandra K. Allen, Assistant Attorney General, Utah Attorney General's Office, Environmental Division
                     Rob Dubuc, Staff Attorney, Utah Office, Western Resource Advocates
                     Joe Havasi, Director of Natural Resources, Great Salt Lake Minerals Corporation (A Compass Minerals Company)
                     Dan Johnson, Independent Consultant; Oil and Gas Industry (retired)
                     Lisa A. Kirschner, Shareholder, Parsons Behle & Latimer

Department of Environmental Quality Boardroom,
195 North 1950 West, Salt Lake City, Utah