The Wilderness Act at 50 and the Mountain West
The Wallace Stegner Center for Land, Resources and Environment
University of Utah S.J. Quinney College of Law
8:00 a.m. – 5:00 p.m., Sutherland Moot Courtroom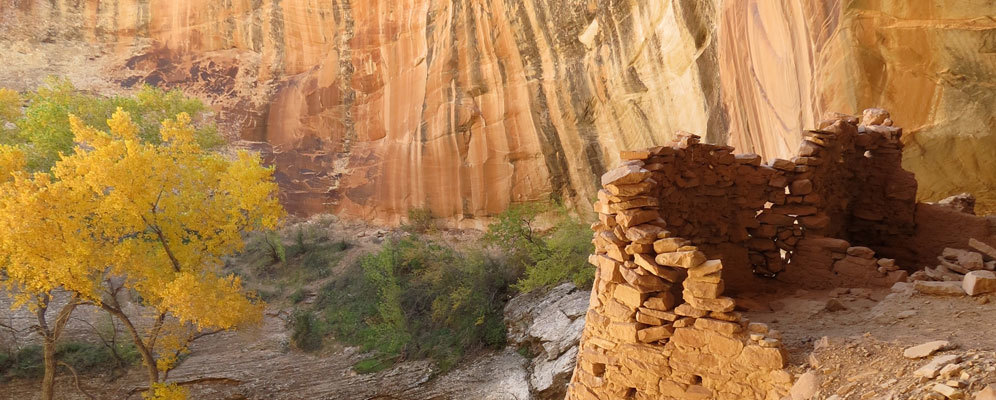 In commemoration of the fiftieth anniversary of the Wilderness Act, this conference will examine the Wilderness Act from its initial beginnings to the modern day. Specific topics to be considered include the enactment of the Wilderness Act, the modern history of wilderness designation in the West, the economic valuation of wilderness, new challenges in wilderness designation, and specific ecological concerns including wildlife restoration, water, and climate change. Issues specific to wilderness designation and management in Utah will also be addressed. Historian Douglas Brinkley will deliver a noon-hour keynote address on "U.S. Presidents and the Wilderness Act."
Keynote Speaker: Douglas Brinkley, U.S. Presidents and the Wilderness Act
12:15-1:30, Sutherland Moot Courtroom
Douglas Brinkley is a professor of history at Rice University, CBS News Historian, and a contributing editor at Vanity Fair. The Chicago Tribune has dubbed him "America's new past master." His books include The Wilderness Warrior: Theodore Roosevelt and the Crusade for America and The Quiet World: Saving Alaska's Wilderness Kingdom, 1879-1960. Seven of his books have been selected as New York Times Notable Books of the Year. Cronkite won the Sperber Prize for Best Book in Journalism and was a Washington Post Notable Book of the Year 2012. The Great Deluge won the Robert F. Kennedy Book Award.
The keynote address is free and open to the public. Watch the keynote address live online >>
Registration Required.
or contact Erin Reardon at 801-585-3440.
$100 General Public
$65 University faculty & staff, seniors, nonprofit organizations, and government employees
$30 Students
6 hours of CLE credit (pending)
 Agenda:
8:00 a.m. – Registration and Breakfast
8:30 a.m. - Welcome and Opening Remarks
8:45 a.m. – Origins and Text of the Wilderness Act
Robin Kundis Craig, University of Utah S. J. Quinney College of Law
9:15 a.m. – The Modern History of Wilderness Designation in the West
John Leshy, UC Hastings College of Law
9:45 a.m. -  BREAK
10:15 a.m. – New Challenges in Wilderness Designation
Bob Keiter, University of Utah S.J. Quinney College of Law
10:45 a.m. – The Wilderness Act, Intermountain Style
Martin Nie, University of Montana College of Forestry and Conservation
11:15 a.m. – Economic Valuation of Wilderness
Sanne Knudsen, University of Washington School of Law
11:45 p.m. – Lunch
12:15 p.m. - Keynote: U.S. Presidents and the Wilderness Act
Douglas Brinkley, Professor of History at Rice University
The keynote address is free and open to the public
1:30 p.m. -  BREAK
1:45 p.m. - Wilderness and Wildlife Restoration
Sean Kammer, University of South Dakota School of Law
2:15 p.m. – Wilderness and Water
Sandi Zellmer, University of Nebraska School of Law
2:45 p.m. –  Making Wilderness Resilient in the Face of Climate Change
Barbara Cosens, University of Idaho School of Law
3:15 p.m. – BREAK
3:45 p.m. - Protecting Wilderness in Utah
David Garbett, Southern Utah Wilderness Alliance
Ray Peterson, Public Lands Department, Emery County Government
Cody Stewart, Office of Utah State Governor Gary Herbert
5:00 p.m. – Adjourn
Free parking at Rice-Eccles Stadium. We encourage you to use public transportation to our events. Take TRAX University line to the Stadium stop and walk a half block north. For other public transit options use UTA's Trip Planner or click the "public transit" option under "Get Directions" on Google maps. The law school is on the Red Route for the University's free campus shuttles (Carlson Hall stop).
Sponsored By:
The Cultural Vision Fund
Energy, Natural Resources & Environmental Law (ENREL) Section of the Utah State Bar
Southern Utah Wilderness Alliance